Let Occasions Be A Part of Your Next Celebration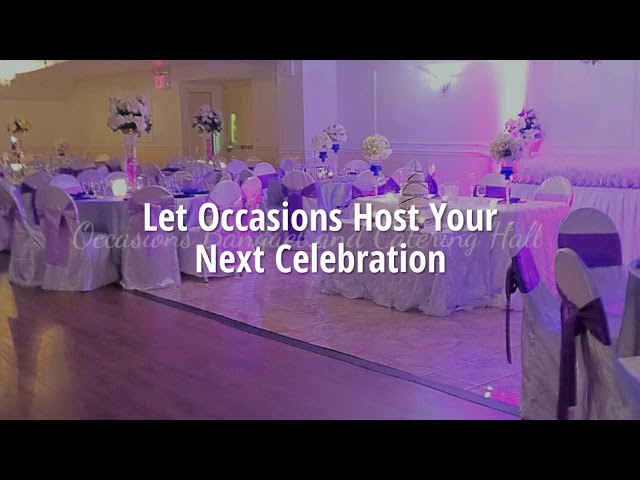 Occasions is a spacious and affordable banquet and catering hall located in the heart of Springfield Gardens, NY. Our #1 goal is not only to meet, but to exceed expectations. With our three rental spaces, we are able to host events ranging from 20 to 300 people. Events include, but are not limited to: Wedding Ceremonies, Wedding Receptions, Bridal Parties, Birthday Parties, Sweet 16s and Quinceaneras, Proms, Graduation Parties, Church Functions, Business Meetings, and much more.
You may simply rent our space and do everything yourself, however, when you host an event through Occasions, Occasions' well-trained coordinators will guide you through the process to transform your vision to your reality. Our event coordinators understand the business, and have the ability to make your special day one that you will remember for a lifetime. We offer several packages to fit your needs; most of which come with exceptional staff that cater to you and your guests throughout your event. Whatever your imagination dreams up, Occasions can make it come true.
Please call our office for more information at:
(718) 977-1861
/